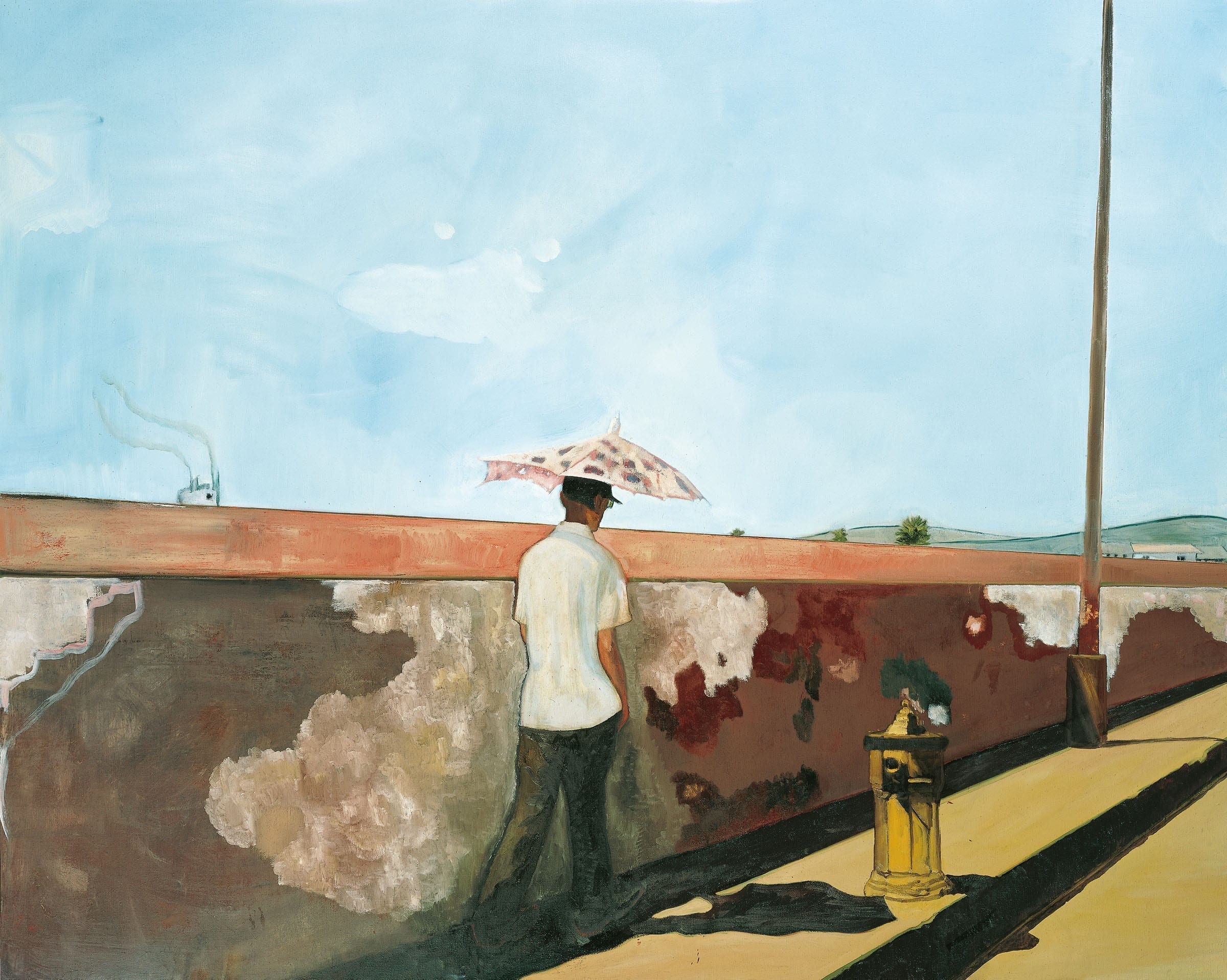 Peter Doig. The National Museum of Modern Art, Tokyo. 26 February – 14 June 2020
Michael Werner Gallery is pleased to announce a major retrospective of the work of Peter Doig, opening 26 February at The National Museum of Modern Art, Tokyo. The exhibition will be the artist's first in-depth museum survey in Asia. Featuring loans from important public and private collections worldwide, the exhibition will include over seventy works, examining over thirty years of the artist's paintings and works on paper. Together, the exhibition will present a comprehensive chronicle of one of the world's most influential and celebrated painters.
Doig's dreamlike compositions explore themes of memory and the Modernist canon, with many visual and technical motifs traced throughout the artist's oeuvre. His work sits within a lineage of peers such a Francisco Goya, Edvard Munch and Paul Gauguin, but also touches on contemporary themes, incorporating imagery from films, vintage advertisements, and scenery from his life in Canada and Trinidad.
The exhibition will trace the evolution of Doig's paintings in three chapters: the first will introduce works produced in London until 2002, while the second features paintings created after the artist moved to Trinidad in 2002. The third chapter will present a large selection of hand-painted film posters which Doig created for studiofilmclub, an ongoing series of film screenings he hosts in Trinidad.
Peter Doig was born in Edinburgh in 1959 and raised in Trinidad and Canada before moving to London in 1979 to study painting. He earned his MA at Chelsea College of Art and Design in 1990 and was nominated for the Turner Prize in 1994. Doig currently lives and works between Trinidad and London. He has been the subject of many major museum exhibitions worldwide, including the Vienna Secession (2019); Fondation Beyeler, Basel, travelling to the Louisiana Museum of Art, Humlebaek (2014-2015); No Foreign Lands, National Galleries of Scotland, Edinburgh, travelling to Musée de Beaux-Arts, Montreal (2013-2014); and Tate Modern, London (2008).