The Museum of Modern Art's digital content expands the essential mission of the Museum—to bring art and artists closer to audiences, offer entry points to MoMA and its collection wherever people's knowledge of art lies, and foster curiosity and exploration. For decades, MoMA has embraced digital strategy as an incredible opportunity to open up its unparalleled collection of modern and contemporary art to the world. Between the Museum's website, YouTube, and social media channels, MoMA has the largest digital audience of any museum, reaching 30+ million people worldwide.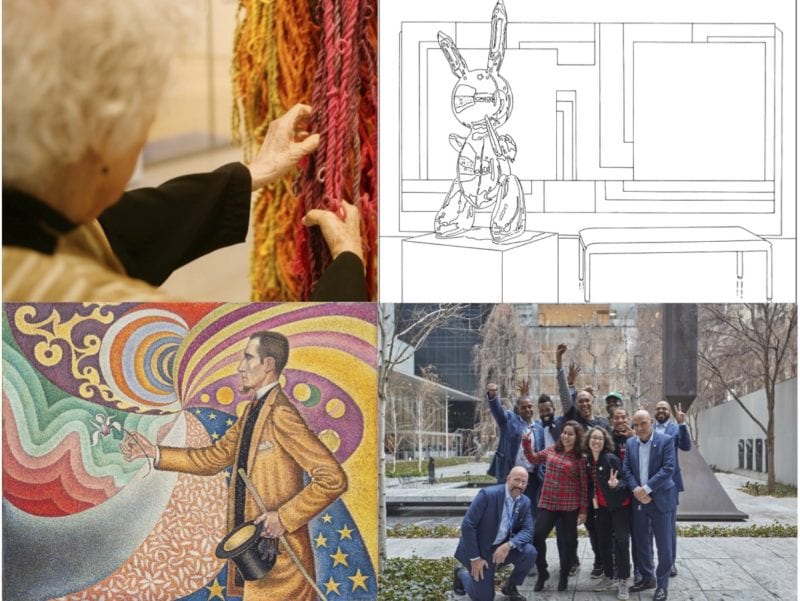 The Museum's evolving collection contains almost 200,000 works of modern and contemporary art with more than 84,000 works currently available online. Similarly, MoMA's Exhibition History includes individual pages that contain digitized exhibition catalogues, installation photographs, press releases, and master checklists for more than 5000 exhibitions at MoMA and MoMA PS1.
MoMA's Education programs are inspired by the belief that art and ideas are the starting point for sparking curiosity that ignites new ideas, conversations, and creative explorations with people of all ages and abilities, at the museum and in locations across the world. MoMA has offered free massive open online courses on Coursera since 2012, and audiences can visit the MoMA Learning website or follow the Museum's Education department @MoMALearning for more resources, activities, and information.
During this unprecedented time of staying home to stay safe, MoMA is sending out The Museum from Home, a new weekly newsletter that focuses on how people can enjoy art wherever they are, with special resources for families and teachers, and special projects like the recent Artist Project with Louise Lawler. In April, the Museum kicked off a series of online exhibitions called Virtual Views, offering a new at-home experience of MoMA taking audiences inside the Museum through video stories, curator Q&As, audio playlists, and feature articles.
Anyone, anywhere in the world, can subscribe to MoMA's digital newsletter or follow the Museum on Twitter or Instagram for the latest updates.